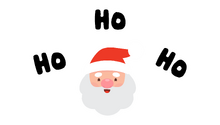 Santa Claus is a village role. It is only available during Christmas in Sandbox Mode, Custom Game and Quick Game. [1]
Role description
During the Night, Santa Claus can either send a "HO HO HO" to all players 2 times per game. Only one "HO HO HO" may be sent each night. He can also send a gift to a dead but online player a "Santa" foreground item 4 times per game.
Win conditions
Santa Claus wins with the Village.
Trivia
Santa Claus only appears during Christmas and New Year.
The gift given by Santa Claus will not have any effect on gameplay.
The name "Santa Claus" comes from an annual festival named "Christmas", which is celebrated in most countries every year. The tradition is that Santa Claus brings gifts to all children during the festival.
It is the first temporary role which is added during a holiday and became unavailable after.
References
Community content is available under
CC-BY-SA
unless otherwise noted.