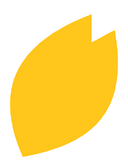 The Flower Child is a village role. Its Werewolf counterpart is the Guardian Wolf.[1]
Role description
Once during a game, the Flower Child can protect a player from being lynched by the village during the voting period of Day. They can protect themselves.
Win conditions
The Flower Child wins with the village.
Trivia
Flower Child cannot be the headhunter's target.
If both Flower Child and Guardian Wolf protect the same person, only Flower Child's ability will be used.
Flower child can be useful in shadow werewolf games to protect seer or other seers to be protected from lynching.
References
Community content is available under
CC-BY-SA
unless otherwise noted.