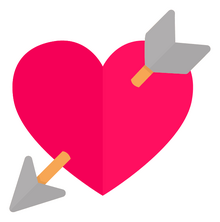 The Cupid is on the village team. It is present in Sandbox and Custom mode.[1]
Role description
On the first night, the Cupid selects 2 players to become a Love Couple. These players are now loyal to each other and not their team (although the players can still win with their original team). If one of these players dies, the other will die as well.
Win conditions
The Cupid wins with the village. They also win if their couple are the last two player alive. (With or without Cupid)
Trivia
The cupid was introduced in the 0.14.2 update.
You will not win with your Love Couple if you become a Zombie.
References
Community content is available under
CC-BY-SA
unless otherwise noted.